Nokia X real life images show UI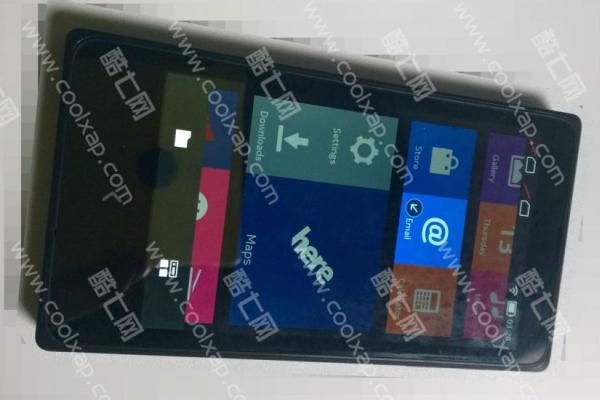 The upcoming Android based handset from Nokia just can't keep away from the Internet as we are being treated to daily leaks and speculation about the device, and now the Nokia X is seen in some real life images that show the handsets UI.
The Nokia X just can't keep away from the camera as we also get to hear reports of the device being sent out to developers, and now the image that you can see on this page is showing the device out in the wild that includes a look at the handsets operating system.
As you can see the device wouldn't look out of place alongside a Nokia Asha handset, but the UI certainly does look different. It is obvious the device has an operating system that is inspired by the Windows Phone Live Tiles, and it looks as if there is no room for Google Maps as we can clearly see Nokia is using its own mapping solution HERE.
Again we have confirmation that this is a dual SIM handset but there is thought to be a single SIM version of the handset to be on the cards as well. The company has been busy in the last few days teasing it's unveiling of the event as well as changing its entire social media sites to a green colour scheme, which is the colour often associated with Android.
The device is set to be priced at a budget level of under €100 and is set to come in a number of colour options.
Source: GforGames.