Surface Phone with Windows Phone 8.1 looks nice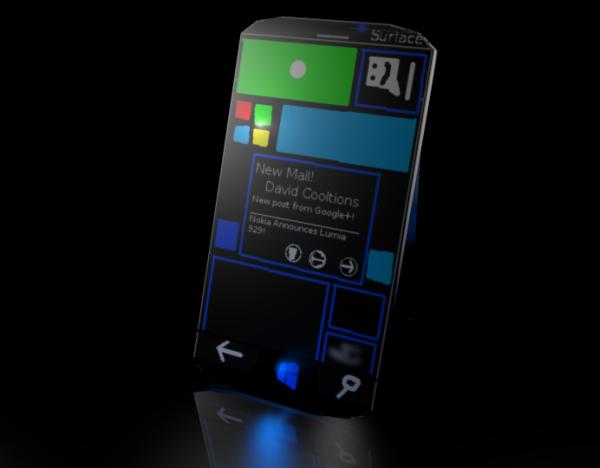 While Microsoft has been busy in the last few months buying up Nokia it hasn't stopped rumours of the company producing a smartphone of its own, and today we have a Surface Phone design with Windows Phone 8.1 design that look nice.
There has long been rumours of a Microsoft Surface Phone being developed, but so far that's is all that we have seen except some concept phone ideas like the one that you can see on this page. This design is the work of David Cooltions which is more of a sketch than a render, but it still looks rather nice.
The handset has a 5-inch AMOLED touchscreen display with a Full HD resolution that is powered by a quad core Qualcomm Snapdragon 800 processor clocked at 2.2GHz, which is paired with 2GB of RAM.
There is obviously ClearBlack technology and as you can see the display is edge to edge with no bezels with onscreen buttons. On the rear we have an 8-megapixel camera paired with a LED flash while around the front is a 2-megapixel front.
The handset has a built in kickstand that would allow owners to prop the device up on a desk for viewing content, and the device is running Windows Phone 8.1.
Would you like to see a Microsoft Surface device?
Source: Concept Phones