iPhone 6 design with larger display is stunning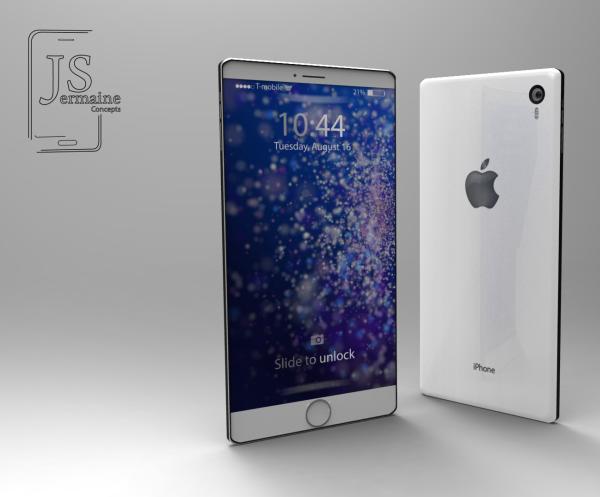 We have been seeing a whole host of iPhone concepts in the last few weeks even though we could be quite a few months away from seeing a new device from Apple. Today we have an iPhone 6 design that has a larger display and looks pretty stunning.
The image and video that you can see on this page is by talented designer Jermaine Smit, which features an iPhone 6 with a 4.7-inch Full HD display that even gets its own video. As you can see the device has an edge to edge display and on the back we have a 10-megapixel rear facing camera that is capable of 4K video capture.
This design of the iPhone 6 measures only 6.8mm thick and is being called "The new standard" with the handset possibly using an Apple A8 64-bit processor with 2GB of RAM under the hood. As with all of his designs we get a handset that has a simple and stylish clean look, and the Touch ID fingerprint scanner looks still to be present on the home button for this model.
Just underneath the camera lens is a dual LED camera flash and while the display has been increased over the current model of iPhone, this design looks quite usable with one hand thanks to the bezel less display.
Do you like this design?