Samsung Gear 2 and Neo watches with Tizen OS official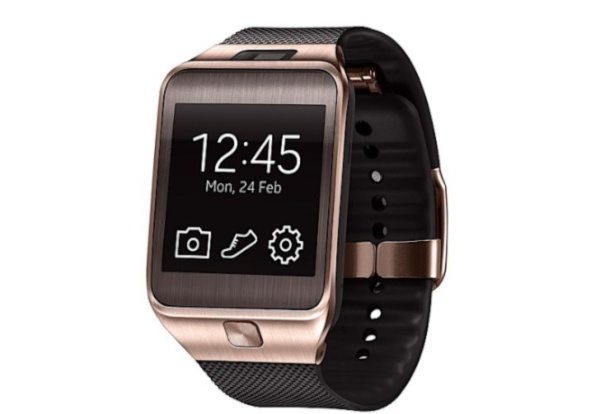 We've known for some time that a Galaxy Gear 2 smartwatch was on the way and if you're waiting for news on this device we now have news of two! The Samsung Gear 2 and Gear 2 Neo smart watches have now been announced and what might surprise many is that both run the Tizen operating system.
While many people are eagerly awaiting the unveiling of the Samsung Galaxy S5 smartphone this week at MWC 2014, there is still interest in the next iteration of the Gear smartwatch. You'll note that Galaxy has been dropped from the branding of the Gear 2, stepping away from the Android association with the name.
One of the criticisms of the first Galaxy Gear smart watch concerned battery life and Samsung says that battery life is now improved to 2 to 3 days because of the switch to Tizen. The design of both of the new Gear watches isn't too different to the original Galaxy Gear although both are lighter as well as slimmer.
One of the main differences between the Gear 2 and the Gear 2 Neo is that the Gear 2 has a 2-megapixel camera, although rather than being on the wristband it's now on the front of the watch instead. Apart from the Gear 2 Neo not having a camera the other differences between the two seem to be just the colors and measurements.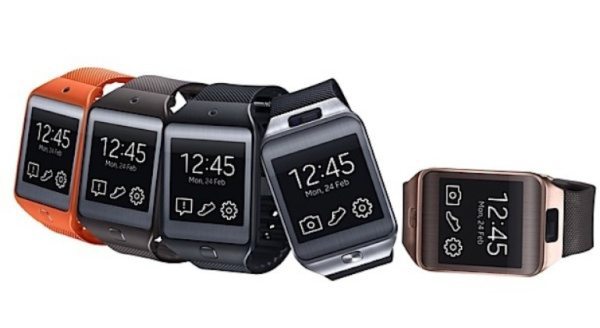 Both of these wearable technology devices have a 1GHz dual-core processor, 1.63-inch display with 320 x 320 resolution, 512MB of RAM and 4GB of internal storage, an IR blaster and heart rate sensor. Many of these specs are the same as the existing Galaxy Gear but these new watches also have the benefit of being dust and water resistant to IP67 certification standard.
As well as this the Gear 2 and Gear 2 Neo only have a 300 mAh battery but this shouldn't be of major concern according to Samsung, as the company claims that battery life is noticeably improved. Color options for the Gear 2 are Charcoal Black, Gold Brown and Wild Orange. On the other hand the Gear 2 Neo will be available in Charcoal Black, Mocha Grey and Wild Orange.
Samsung hasn't yet announced a precise release date or a price for either of these new Gear smartwatches, but they will release at some point in April. On first impressions it looks as though the new Gear devices will go some way to addressing some of the issues that people had with the original Galaxy Gear watch.
Have you been waiting to hear more about the Galaxy Gear 2? Are you surprised that the Galaxy name has been dropped and the Tizen OS adopted for the new Samsung Gear 2 and Gear 2 Neo smart watches? Let us know with your comments.
Source: Engadget