Samsung Galaxy S5, specs and release slightly disappointing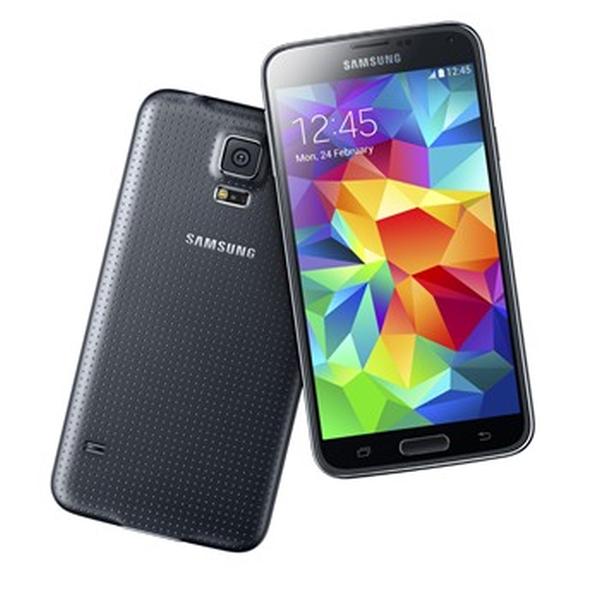 The time has finally come and Samsung has taken the wraps off the Galaxy S5 officially and revealed the specifications that some may find a slightly disappointing ahead of the handsets release.
As you can see the handset that was leaked in all its glory earlier today has been unveiled to the world at the Mobile World Congress, and many of the Samsung Galaxy S5 specs were already known before the company revealed them officially a short time ago.
The device features a 5.1-inch Full HD touchscreen display that is powered by a Qualcomm Snapdragon 801 quad core processor clocked at 2.5Ghz, which is coupled with 2GB of RAM. There will be either 16GB or 32GB of internal memory expandable by up to 64GB via microSD card.
On the back of the device is a 16-megapixel camera capable of 4K video capture at 30fps while around the front is a 2.1-megapixel shooter. There is now a swipe based fingerprint scanner on the home button along with an IP67 rating meaning the Galaxy S5 is both dust and waterproof.
Other features include NFC, 2,800 mAh battery, Bluetooth 4.0, USB 3.0, heart rate sensor, and an IR remote. The device will ship with Android 4.4.2 KitKat on board with the handset measuring 142mm x 72.5mm x 8.1mm weighing 145 grams.
As you can see the handset has a new soft touch removable rear cover that looks a little like the Nexus 7, and the handset has been promised to be available on April 11th. The device has of course got a number of new features that include an Ultra Power Saving Mode that is promised to provide 24 hours of battery life with only 10% of juice left.
The new fingerprint scanner can be used for payments and unlocking private videos and photos, and already a number of carriers in both the UK and US are stating they will be stocking the device once it is finally released.
Are you disappointed with the Galaxy S5?
Source: Samsung.