Samsung Galaxy Note 3 ultimate pocket cover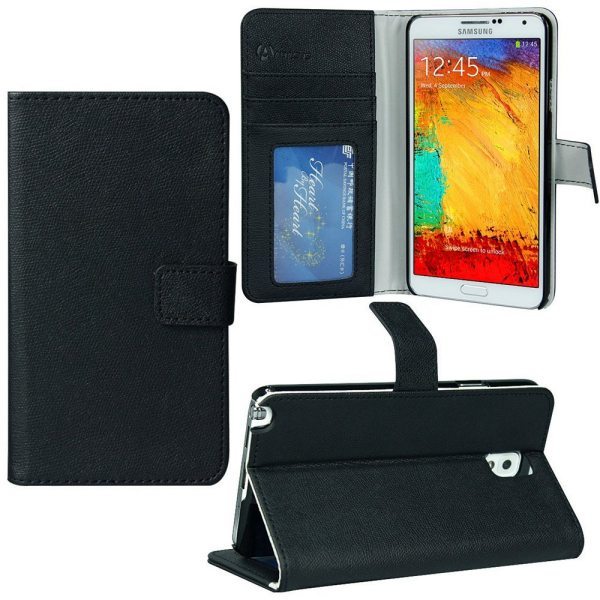 There are many wallet covers for Galaxy Note 3, but this Abacus24-7 PocketBook really stands out. The cover features a double layer protection; the premium quality synthetic leather outer case, and an internal cradle made of soft plastic to house the phone securely with the help of magnetic clip.
The magnetic closure mechanism has been designed in a way not to interfere with S-Pen functions as reported by former users of the Note 2, so rest assured in this regard.
The PocketBook case for Galaxy Note 3 can genuinely protect your device from all kind of scratches, dumps, drops as well as from dust and debris, thanks to the durable and quality material used to built it.
What makes this case unique among other Samsung Galaxy Note 3 cases is the innovative flexible design that enables us to use it as a Case, a Wallet Cover and as a Stand View convenient for watching videos or writing lengthy emails.
Last but not least, the case sports 3 internal slots for IDs, credit cards and for some cash as well making it the ultimate pocket cover that you will ever need for your Galaxy Note 3.
The Samsung Galaxy S3 case above is only £11.00 via Amazon and will be delivered for free in the UK, please do let us know what SGS3 case you are using at the moment and why?