New Google Plus photo features for Android users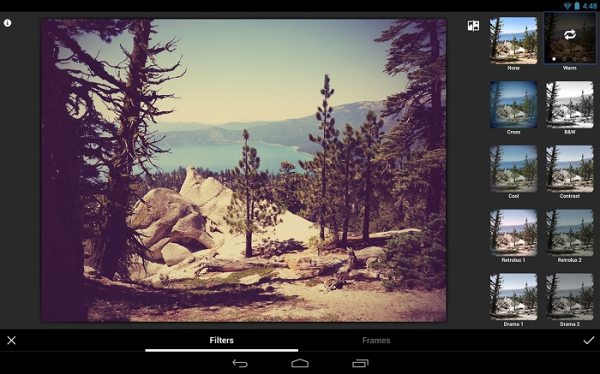 If you are an Android Google Plus app user, then stick with this because there has been a great update that has added new photo features.
The update is all about photos and an app, first up is the app coming with non-destructive photo editing across Android devices. The reason this feature is great in simple really, and in simple terms it means I could edit photos on many different devices, for example; if I worked on a photo on say our Android smartphone and did not finish it in time I could simply carry on finishing at a later stage on the smartphone or even on a tablet, desktop etc.
Love the fact you can continue where you left of on any device, the update also comes with many new tools and filters, these include the likes of rotate, crop, Snapseed-inspired enhancements including HDR Scape, Drama and Retrolux, loving the 1-touch filters.
Google has also added a new single view for all your loving photos, this basically means it does not matter where you have stored them, you can view them now with ease no matter if in the cloud or on a device etc.
There is a new search, just simply swipe through your photos. Say hello to 'All' a place to view and look for the scroll bar on the right, if a user drags the scroll bar up or down this will move you forward or backwards in time.
More new goodies added to the app update: A single search box for posts, people, photos and communities, Explore specific topics from the What's Hot stream and Additional bug fixes and performance improvements.
For more information please visit Vic Gundotra over on Google+ right now, thanks Vic for the great news. Go get the G+ app for Android now.