Mobilevoip now available for Nokia Asha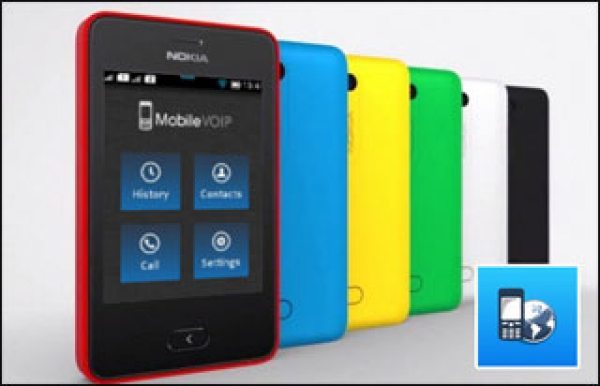 MobileVOIP, one of the most popular VoIP apps with over 10 million installs, has increased its focus on emerging markets with their new app for Nokia Asha phones.
Interesting, since Nokia's cheap and basic phones still dominate emerging markets like India, Bangladesh and Nigeria. Just a few months ago, Microsoft Chief Executive Steve Ballmer stated he sees such phones – of which Nokia shipped more than 50 million during the last quarter of 2013 – as an entree to more expensive fare.
As most will notice, Asha isn't a huge hit among European consumers, but the feature phones are designed for the next billion smartphone owners. A hugely popular phone in markets like India, Latin America and Africa, in countries where power cuts and rugged roads are common, the dependability and longer battery life of Nokia Asha phones have won it a loyal fan base.
Initially available for Nokia's 500, 501, 502 and 503 devices, MobileVOIP for Asha is already a hit in India and Nigeria.
Often charging less than 90% of what renowned and popular telecom providers charge customers for both national and international calls, MobileVOIP is one of the major threats as it combines the ease of use with even lower tariffs for calls to both landlines and mobile phones.
The app offers a platform for about 50 different VoIP brands, each providing their own tariffs for worldwide destinations. After downloading the free app, one only has to register an account with one of the supported labels and buy credit.
The MobileVOIP app for Asha is available here, more info on MobileVOIP can be found on www.mobilevoip.com.