The Running Dead for iPhone app, zombie racing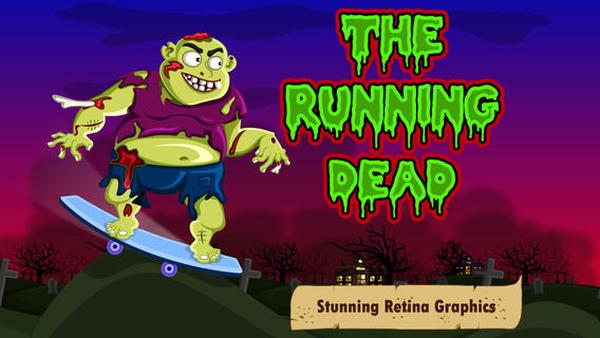 Zombie games have become hugely popular over the last few years that usually see you killing wave after wave of them, but today we have news of something a little different as The Running Dead for iPhone app, brings zombie racing to your mobile device.
The Running Dead Zombie Racing Game 1.0 was released to the App Store earlier this month quickly gaining positive reviews from users, and the free app download will see you control a zombie riding a skateboard trying to race against the time to get to the end of the course as quickly as possible.
You can increase your score though as you race by performing a number of Zombie certified stunts, and the game features some stunning Retina graphics. There are even some Facebook challenges along with a multiplayer mode along with 40 challenging levels.
More zombies can be unlocked as you choose from a variety of zombies to race against yourself or against friends. Users get four scary themes to choose from in this addictive game which can be found on the App Store free around the world for owners of the iPhone, iPad, and iPod Touch iOS 5.0 or later.
Do you like zombie games?