Gmail for iOS update brings background app refresh and simplified sign-in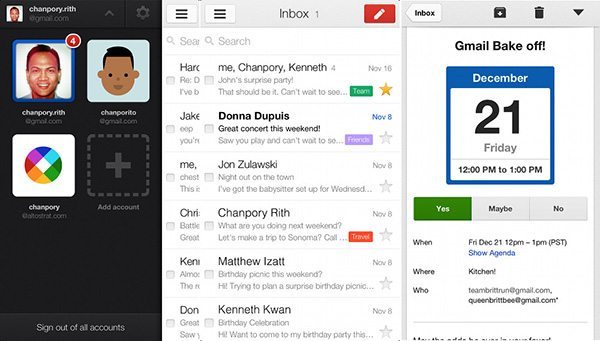 The iOS Gmail app has had an update and it brings some very nice little updates such as background refreshing, in a quote from the Official Gmail Blog
The app now fully supports background app refresh, which means your Gmail messages will be pre-fetched and synced so they're right there when you open the app–no more annoying pauses while you wait for your inbox to refresh. This feature requires iOS 7, and you'll also need to turn on background app refresh and notifications (badge or any other type) for the Gmail app.
No longer will you need to sit and wait for to check for new mail when they open up the app, and with the new simplified sign-in it means that users with multiple Google apps won't need to enter their password into each one separately.
Not a massive update but both of these updates are exactly what was needed, let's hope that even more useful features come in future updates.
Source: Official Gmail Blog