Vodafone Smart Tab 3 review, worthy Nexus 7 alternative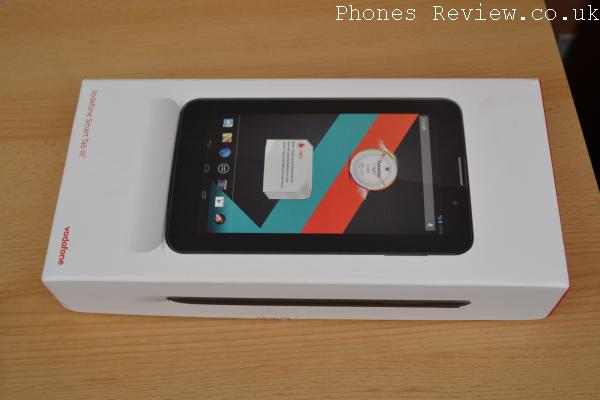 The Android platform is full of more affordable 7-inch tablet PCs with some better than others but if you are on a budget there is plenty to choose from, and today we have a Vodafone Smart Tab 3 review, which is a worthy cheaper Nexus 7 alternative.
Last year we reviewed the Vodafone Smart 3 handset that impressed us with its performance for a low asking price, which has since dropped further while over the last few days we have been using the Vodafone Smart Tab 3.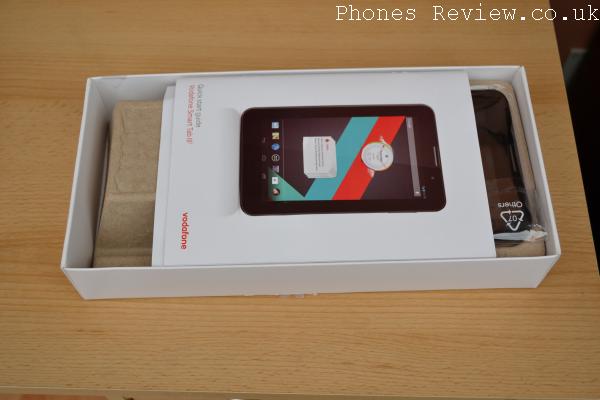 The device is actually manufactured by Lenovo and straight away the tablet feels nice and solid in the hand with it listed as weighing 350 grams. If you are used to an Android device the Vodafone Smart Tab 3 takes no time to get up and running, and is currently on the Android 4.2.2 Jelly Bean operating system.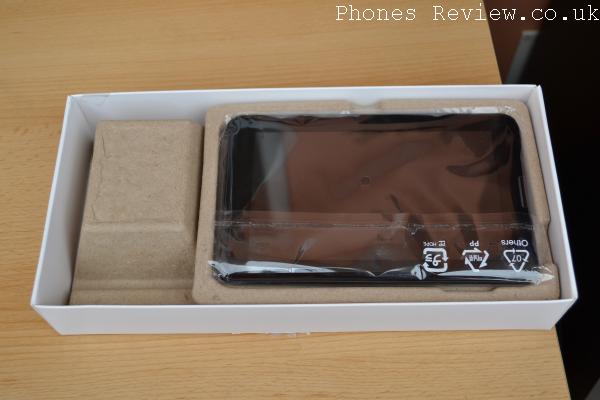 Our review unit has both Wi-Fi and cellular connections and is available to purchase via Pay as You Go for £125 or on a monthly contract starting at a £19 up front cost at £30 each month but this does get you 10GB of data, and you can find more pricing information here.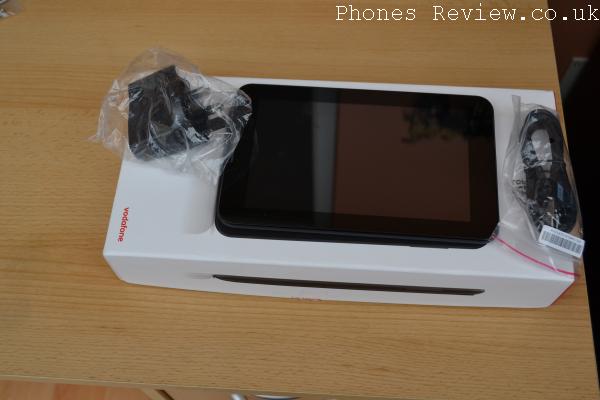 The device has a pretty standard version of Android running all be it with some small Vodafone extra's but nothing too obtrusive. It features a 7-inch TFT display at a resolution of 600 x 1024 and 170ppi pixel density.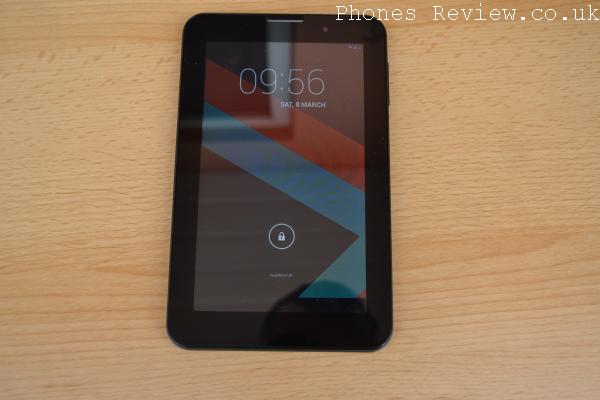 Despite the brightness setting only being under the halfway setting I was very impressed with the quality of the images displayed, and playing Temple Run 2 the graphics almost compared to my 2012 Nexus 7.
The sound is also impressive from the twin rear facing speakers and goes quite loud while sounding nice and crisp, while the rear 5-megapixel camera takes OK images the kind you would expect from a sensor of this size but we are talking about a tablet, but there is no flash and in low light conditions things start to struggle a bit.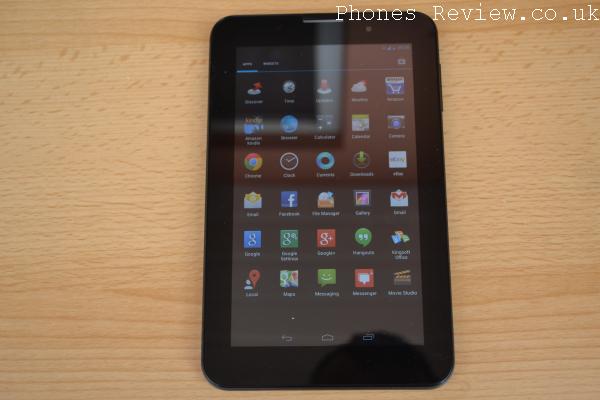 Around the front is a VGA shooter and there is plenty of storage available if you do start taking lots of photos as there is 16GB of internal storage but under 12GB available to the user, although this is expandable up to 64GB via MicroSD card.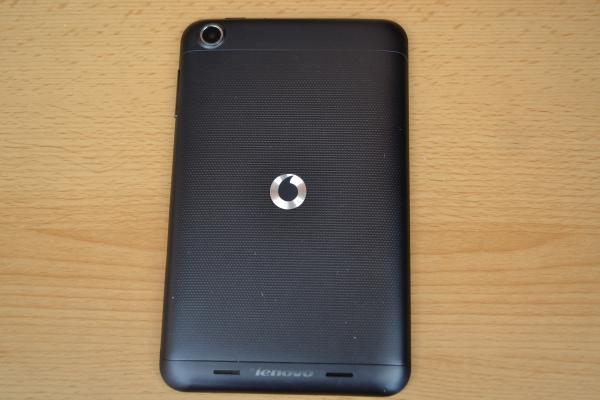 The rear of the device has a textured cover that feels good in the hand providing a nice grip, and as an added bonus part of the packaging for the device doubles up as a convenient stand for watching video or surfing the Internet.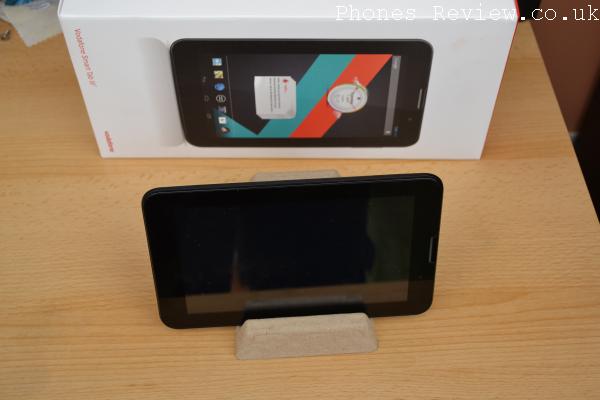 Web browsing was clean and crisp via both 3G and Wi-Fi connections while the built in virtual keyboard was nice and precise. The device is powered by a quad core Mediatek Cortex A-7 processor clocked at 1.2GHz with 1GB of RAM, which provides the sort of performance you would expect from a device like this.
While not being the fastest Android tablet you can buy it is certainly no slouch and certainly holds its own when performing the tasks asked of a device such as a 7-inch tablet. Video playback was also found to be impressive and again was helped by the impressive rear facing twin speakers.
In conclusion there are obviously better 7-inch Android tablets available but it's debatable whether ones priced at a similar level to this device offer anything more, so If you are thinking of getting the Vodafone Smart Tab 3 head over to the official website here.