HTC M8 pictured alongside One Max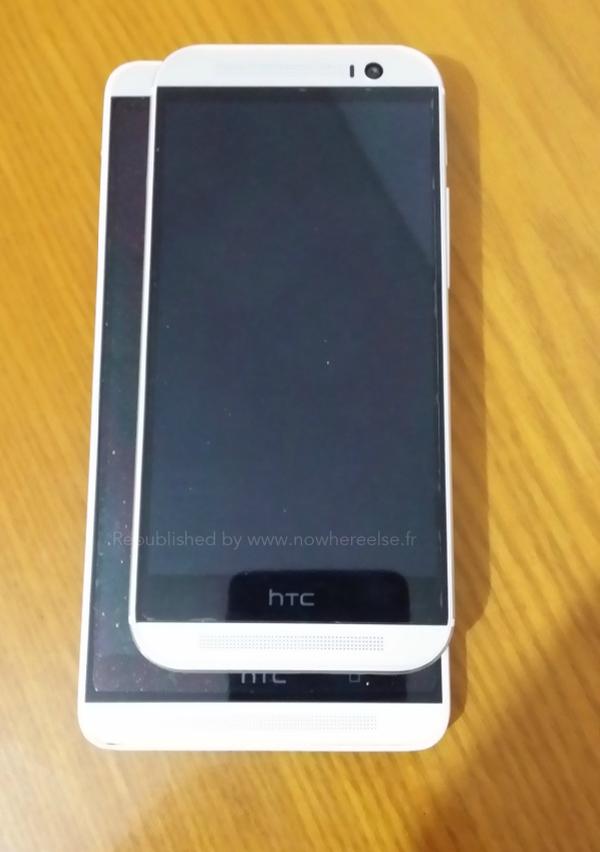 In only fifteen days time HTC will be taking the wraps of its new flagship smartphone for 2014 in London and New York, but the device has been constantly teased and leaked over the last few days. Now the HTC M8 is pictured alongside the One Max.
We have been seeing official teases about the handset along with some leaks that have shown some colourful cases, but the latest image leak of the device sees it pictured alongside the HTC One Max. The device features in a number of images that also include a look at the twin rear camera sensors, which are believed to be 5MP UltraPixel units.
A retail listing has also provided us with some more HTC M8 specifications previously that also included an unlocked price, and press renders in a variety of colours have long been available along with hands on videos.
Other specs claimed for the device have included the Qualcomm Snapdragon 801 processor cocked at 2.3GHz along with 3GB of RAM, but we will have to wait until later this month to find out officially.
Will the All New One be a handset that you will consider this year?