Nexus 5 can run Always-On Listening Moto X feature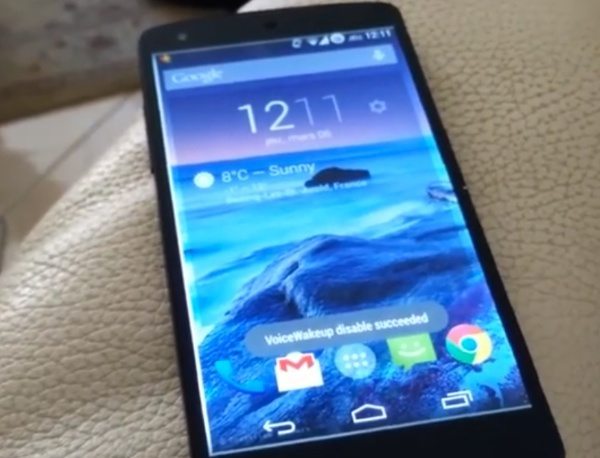 The Google Nexus 5 has a lot of fans out there and the Motorola Moto X has also won plenty of admiration as a feature-packed phone. Owners of the Moto X will be aware of the Always-On Listening Touchless Control feature, and now the Nexus 5 has been shown running an always-listening feature.
A proof-of-concept has been developed to reveal that the Nexus 5 is also capable of this functionality due to its Qualcomm Snapdragon 800 chip, even though certain tweaks had to be made to the processor's audio chain in order to achieve this. However, it's pointed out that although this feature can be attained, it is not stable.
There are also reasons why these tweaks are not releasable such as licensing redistribution concerns. It's good to see proof that it can be done on the Nexus 5 though, and you can see this in the YouTube video that we've embedded below.
Developer Guillaume Lesniak has confirmed that, "this is indeed using the dedicated audio processing chip of the S800." Would you like to see this always-listening functionality spread to more devices?
Source: Guillaume Lesniak (Google+)
Via: Droid-Life