iOS 8 screenshot images show new apps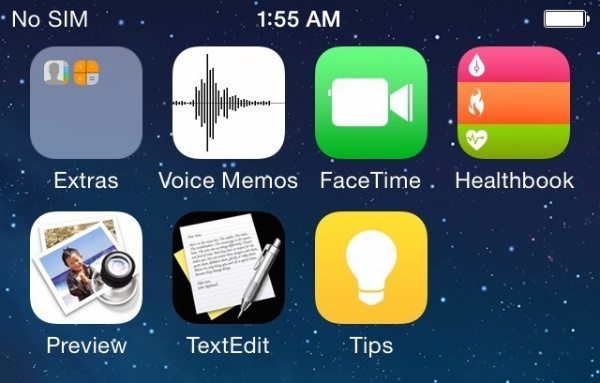 We all know that Apple's iOS 8 will arrive later this year, but there have not been too many leaks about the next major upgrade to the mobile operating system. However, just recently more leaks have started to arrive, such as a Healthbook app and improvements to Apple Maps, which we've already discussed. Now some iOS 8 screenshot images have come to light that appear to show new apps.
The first thing that is immediately apparent from the image we're showing here is that there's not too much difference in the appearance of iOS 8 to the current version. The more interesting aspects of this leak concern the appearance of not only the new Healthbook app but also Preview,TextEdit and Tips apps.
Although the icons themselves may be unfinished, after some investigation these do appear to be legitimate screenshots. However, we should bear in mind that there are likely to be many changes before iOS 8 makes it to a public release.
Source: Weibo (log-in required)
Via: 9to5Mac