Samsung Galaxy Note 10.1 2014 refurb price slashes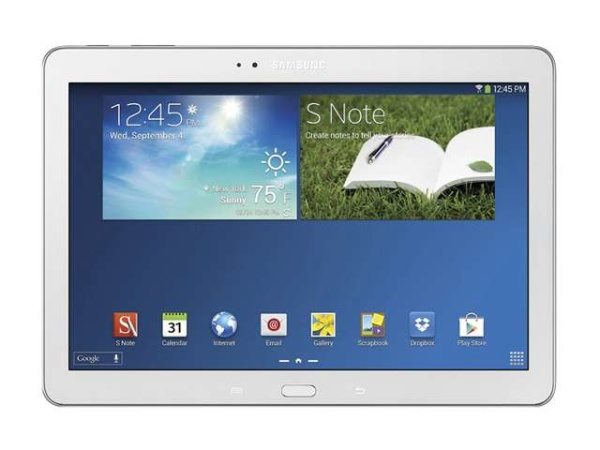 The Samsung Galaxy Note 10.1 2014 released in October last year despite its 2014 appendage. Despite the fact that Samsung recently announced the new (and pricey) Samsung Galaxy Note Pro and Galaxy Tab Pro tablets, the Note 10.1 is still an extremely impressive device with a lot to offer. Now it might be even more attractive to some readers, as there are price slashes available for Galaxy Note 10.1 2014 refurbs.
Earlier this month we gave some news about price cuts for the Galaxy Note 10.1 at Amazon, so you might also want to check out that article at the link. Now these new refurb deals from Newegg are pretty appealing, although prices vary by color options. The refurbished 16GB black version is currently listed at $379.99 while the 16GB white model is $374.99. If the 32GB model is more your thing then the 32GB black option is $404.99 while the 32GB white version is $429.99.
Hit the above links to be taken directly to the Newegg product pages for that option. All prices are correct at time of writing. Will you be taking advantage of any of these low prices for refurbished models of the Samsung Galaxy Note 10.1 2014?
Via: Android Police