HTC Desire 516 early specs seep out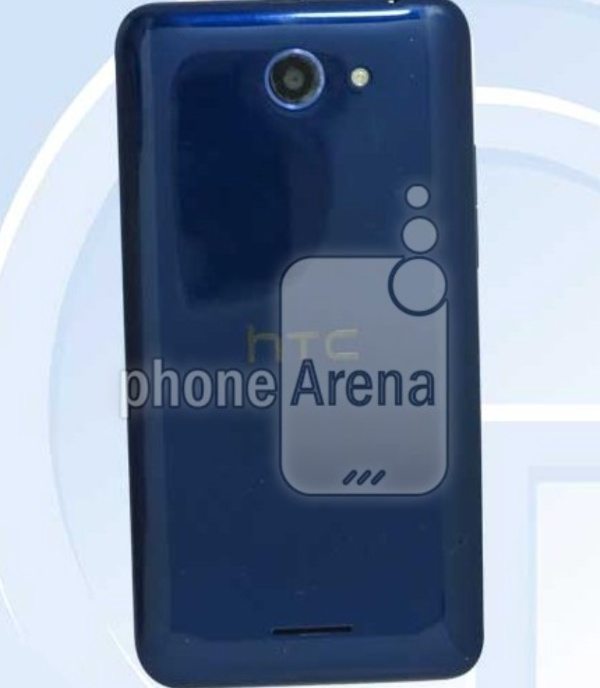 Earlier today we were discussing the big demand for the recently introduced HTC Desire 816, but now another HTC device has been leaked. Chinese authorities have now approved the HTC Desire 516 and a few specs details have seeped out.
Two models have been leaked and the Desire 516t is powered by a 1.3GHz quad-core processor, has a 5-inch display with resolution of 960 x 540, 512MB of RAM and runs the Android 4.2 Jelly Bean operating system. It has a 5-megapixel rear camera with LED flash, a VGA front-facing camera, dimensions of 140mm x 72mm x 9.7mm and weighs 173g. From the leaked image shown here we have to say this is far from being the best-looking phone that HTC has come up with, although you might think differently?
The other model is the Desire 516w and this one has a 1.2GHz quad-core processor, 1GB of RAM and runs Android 4.3. At present we know the Desire 516 has TD-SCDMA connectivity and has been certified for China Mobile. However, there are no indications yet on whether it will also be sold in other regions, whereas we know the Desire 816 will be available in various countries of the world.
Would you be interested in the low to mid-range Desire 516, or are you saving your energy for the new flagship that will be announced on March 25th, the new HTC One M8?
Source: Phone Arena