Kogan app for Australia coming to Windows Phone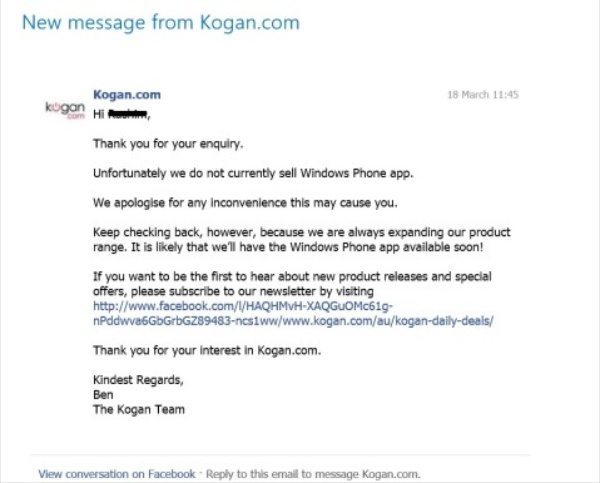 Phones Review readers in Australia might be pleased to hear today that the Kogan retail app is coming to the Windows Phone platform. The popular online shopping website app is already available for iOS and Android devices, and now Kogan has confirmed on its Facebook account that the app will be coming to Windows Phone devices.
As Kogan carries more than one million products and is the largest Australian online retailer, this news seems likely to be appreciated by many users of Windows Phone handsets. Although Kogan does not specify exactly when the WP app will be available, the company does state, "It is likely that we'll have the Windows Phone app available soon!"
Are you in Australia and happy to hear that a Windows Phone Kogan app is in the pipeline? Let us know by sending us a comment using the box below.
Source: WMPowerUser