LG G2 and G Flex April update will bring Knock Code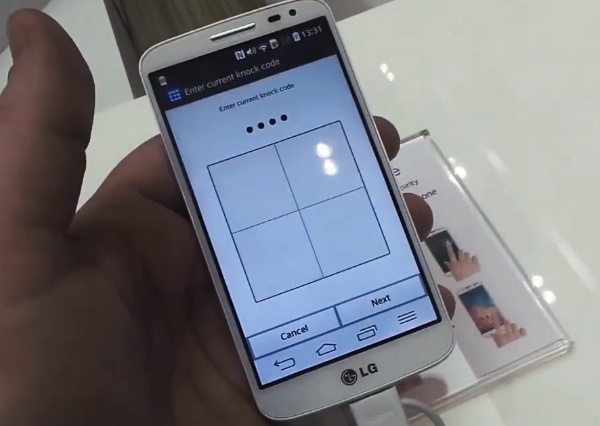 Earlier this month we discussed the Knock Code for the new LG G Pro 2 and showed a video demo of the feature. We informed readers then that the Knock Code unlock feature would eventually be available for the LG G2 and LG G Flex at some point, and we have now heard that it will be coming to both devices as part of an April update.
This is a pretty neat feature and many owners of the G2 and G Flex are likely to appreciate its arrival. We already know that the G Flex is shortly to receive the Android 4.4.2 KitKat update so the Knock Code addition could be incorporated with that. The G2 has already started to receive Android 4.4.2, so it's likely to arrive as a separate Knock Code update for that device.
LG says it will provide further details of the Knock Code upgrade for the G2 and G Flex in the next few weeks, and we'll pass on that news when we hear it. Are you looking forward to being able to use the Knock Code unlock feature on your LG G2 or G Flex?