Three launch 4G data dongle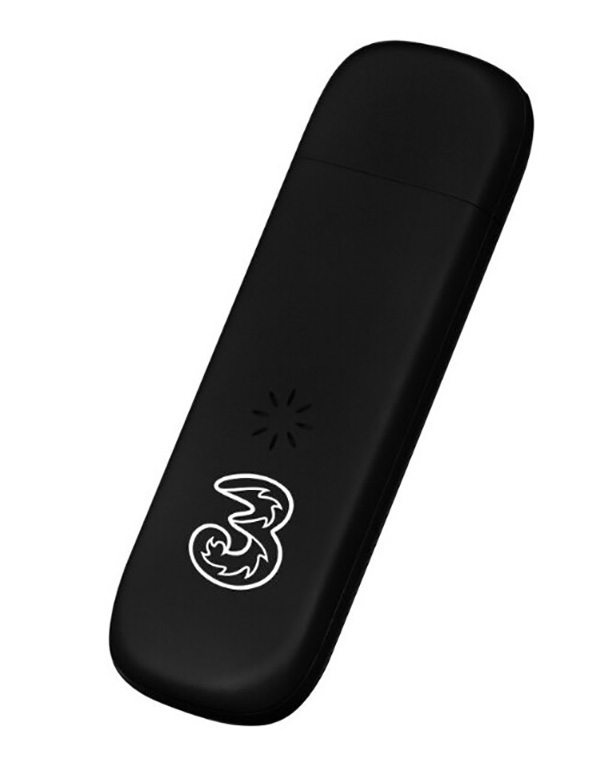 Three have announced a 4G data dongle for their UK network, a first for the Unlimited data carrier.
For £19.99 a month you will get a very generous 15GB allowance with an up front cost of £34.99. Not only that but PAYG is covered too, with pricing starting at £64.99 including 3GB that lasts for up to 90 days.
Three also state you can use the dongle abroad thanks to their "Feel at Home" roaming deal.
Made by ZTE its compatible with Windows 8 and Mac plus you can insert a 32GB MicroSD card for storage too.
Here is the full press release
Upgrade your connection speeds with the ZTE MF823 4G dongle.

The ZTE MF823 4G dongle provides speedy and affordable browsing when you're on the go, and is now available from Three stores or online.

Simply plug it into a USB port and it will connect your laptop or compatible device to Three's fast and reliable network, so you can enjoy the internet wherever you want and 4G connectivity where available, at no extra cost.

The dongle has an upfront cost of £34.99 if you buy it with various 24 month contract options. For data heavy users you can get 15GB of day for a monthly cost of £19.99 for 15GB or you can pay £7.87 a month if you choose a lower 1GB monthly data package.

It is also available on Three's PAYG rates for £64.99, £74.99 and £124.99 for 1GB, 3GB or 12GB of monthly data respectively. Or you can buy it on a one-month £15.99 rolling SIM only plan for an upfront cost of £39.99. So you can get the price plan that suits you.

As with all devices on Three it is also suitable for use abroad and uses your UK data allowance without incurring roaming charges when you are in any of the Feel at Home countries that include the USA, Australia and Italy. So you can stay connected and online no matter where you are whether it's for business or pleasure.

It is compatible with both Windows 8 and Mac and at only 86 mm long, the dongle will fit into the smallest of pockets so its portable and you can stay in touch when travelling. Plus, with space for a 32GB MicroSD card you can store countless silly memes, cat videos and important work documents on it, too

Key features:

·         Plug it into your laptop to enjoy the internet whenever you want

·         Quick and easy to set up and use

·         4G compatible

·         Works with PC and Mac

·         Win XP, Win Vista, Win 7, Win 8/8.1, Mac 8.6+, IE, Firefox, Safari, Opera, Chrome

·         Windows 8 certified

·         Supports Three's Feel at Home roaming offering
Will you be going 4G for your mobile data needs? Let us know down below.