Samsung Galaxy Tab 4 8.0 with Verizon branding appears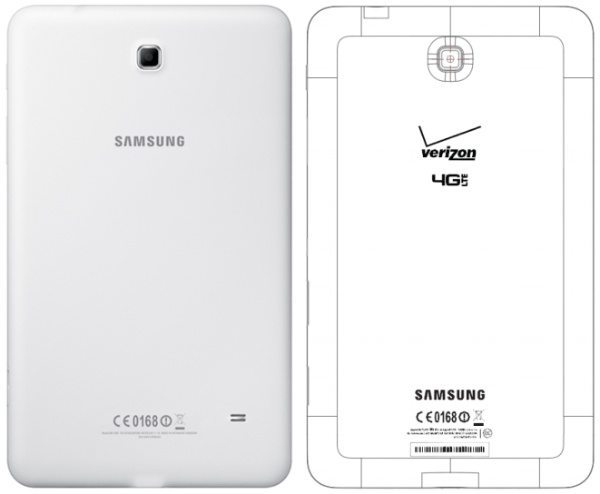 We've been hearing about the new Samsung Galaxy Tab 4 devices for some time and the Tab 4 7.0, 8.0 and 10.1 were made official just a couple of days ago. Now there's evidence that the Samsung Galaxy Tab 4 8.0 will be offered by Verizon as the tablet has appeared at the FCC with the carrier's branding.
Before the tablets were made official we had already seen an FCC spot of the Galaxy Tab 10.1 for Verizon. Now the Verizon variant of the Tab 8.0 with model number SM-T337V has also been cleared by the FCC, and the documentation also shows the 4G LTE logo, meaning it's compatible with LTE band 4 and band 13. Other than that the hardware is pretty much the same as for the international version.
Samsung has still not given pricing or release dates for the new Galaxy Tab 4 range, although they are expected to be available in Q2. As the Verizon variant of the Tab 8.0 has now passed the FCC we would expect this to release alongside the international edition. Are you pleased to hear that Verizon will be offering the Samsung Galaxy Tab 4 8.0?