iPad Pro creation looks the part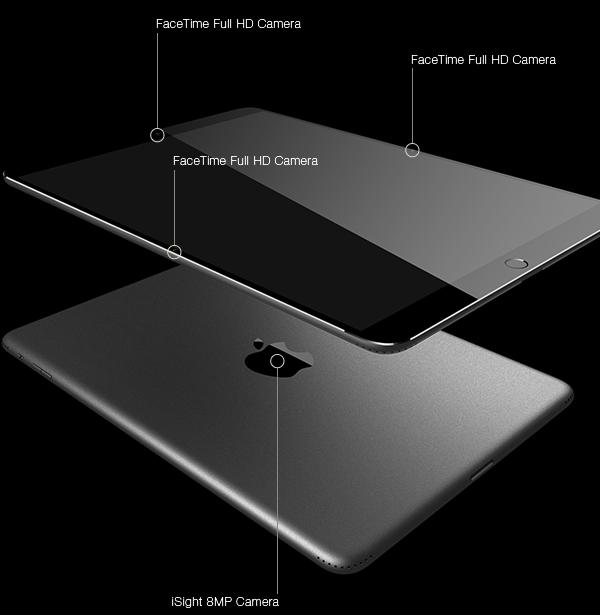 There have long been rumours that Apple will be releasing a larger sized iPad model to the public but so far nothing has been seen except a variety of concept designs, and the iPad Pro creation we have for you today certainly looks the part.
We have seen a number of iPad Pro concept designs and today's one we have for you is the work of a company called Ramotion. The device has 12.9-inch display and according to the designers the tablet is the creation of mixing the best elements of a MacBook Pro with an iPad Air.
The slate is powered by two Apple A7 64-bit processor powering the display that has a resolution of 4094 x 3072, and is protected by a special coating to prevent the iPad Pro getting mechanical damage.
There is also a special coating put on the 8-megapixel camera that is now concealed inside the Apple logo, and there are also three front facing FaceTime Full HD cameras, along with four speakers placed at each corner.
Do you like this design idea for the iPad Pro?
Source: Behance via Concept Phones.