iPad Pro 13 envisioned with OS X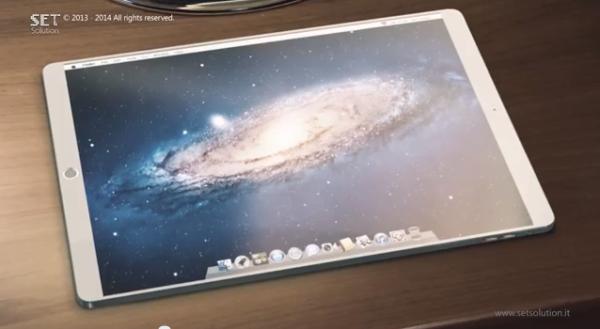 There have been rumours that Apple were going to release a larger sized iPad device during 2014 for a while now, and the possibility of this may have grown further since fierce rival Samsung launched its own larger devices. Today we have an iPad Pro 13 envisioned with OS X on board instead of iOS.
The concept we have for you today comes courtesy of Set Solution that have already brought us a TV ad featuring the iPad Pro 13, but today's one features the device with OS X on board. The device has a larger Retina display in a video that is just under 1.5 minutes long.
Owners of the tablet could easily connect a wireless keyboard or mouse so the device could be used just like a desktop Mac computer. It promises maximum power when ever it's needed but will still be easily transportable when needed.
Any such device would likely be powered by an Apple A8 64-bit processor with at least 2GB of RAM on board and would also need 128GB of on board storage to provide the space that owners of such a device would need.