Microsoft Surface Mini design to whet appetites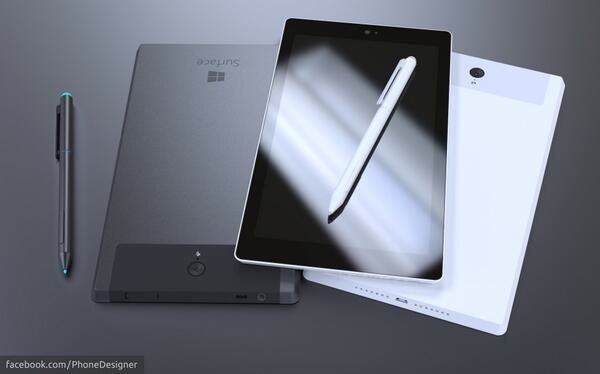 The Microsoft Surface devices are pretty well known by now and Microsoft could well be thinking of ways to extend their popularity. They might do this by coming up with a Surface Mini tablet and although Microsoft has not officially announced such a device, that hasn't stopped plenty of people from discussing it. Today we have a Microsoft Surface Mini tablet design to show you, although regretfully at this stage this is merely a concept version.
This render comes from reputed designer Jonah Daehnert, who has come up with many previous concept ideas, including one of a Surface Phone. This Surface Mini vision reflects the design of the existing Surface's and includes a stylus and a camera that includes a flash. It looks to have a nicely premium build from what we can see and the speakers can be seen at the bottom of the device while there is also a microUSB port there.
It's worth bearing in mind that this is just a preview of what's to come and we'll be looking forward to seeing Daehnert's full array of images for his Microsoft Surface Mini tablet. Would you like to see a Surface Mini tablet like this?
Source: Phone Designer
Via: Concept Phones