iOcean X8 has front camera autofocus appeal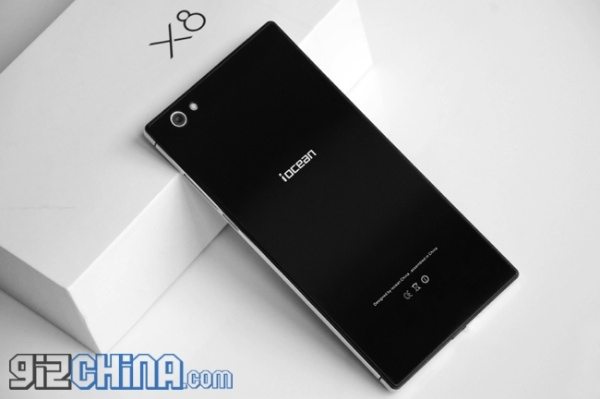 We really don't why the major phone manufacturers haven't cottoned on to the idea of a front-facing camera featuring autofocus. However, the iOcean X8 has front camera autofocus appeal and we imagine some other OEMs may consider bringing this to their smartphones.
The iOcean X8 is for the Chinese market and so it's anticipated that it will be affordably priced, and of course mail order to other regions is a possibility. The front-facing 5-megapixel camera with autofocus could at last bring an end to those blurred selfies we so often see, and it also has a 14-megapixel rear camera.
Other specs for the phone include a MediaTek octa-core processor, Mali-450 graphics, a 5.7-inch 1080p display, and 2GB of RAM. It has a 2560 mAh battery and runs the Android 4.2 Jelly Bean operating system. As an added bonus it's also stylishly designed, with dimensions of 159mm x 79mm x 7.5mm.
Plenty of information about the phone has already leaked out so we imagine the official launch will take place soon. Do you like the idea of the front-facing camera with autofocus on the iOcean X8?
Source: GizChina
Via: Phone Arena