iPhone 6 alleged battery confirms size increase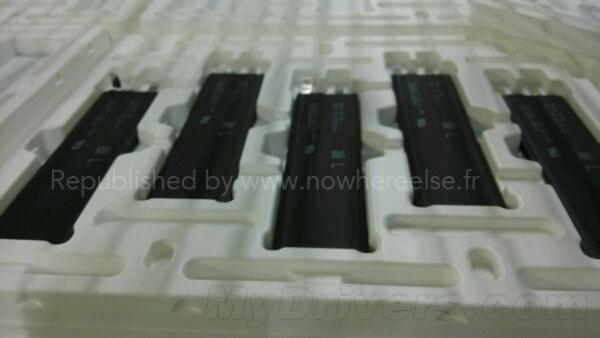 The iPhone rumour mill has been going into overdrive over the last few days with supposed sightings of components and accessories, and now an alleged iPhone 6 battery seemingly confirms size increase.
We have reported on a number of iPhone 6 rumours over the last few days which can be seen here, but the image that you can see on this page is claimed to be early production of the battery set to be fitted inside the device.
The battery's capacity is rumoured to be around the 2,000 mAh mark and there seems to be some difference in how the power pack connects to the handset, as the pins are at the top instead of on the side in the iPhone 5S.
With all the speculation suggesting that the iPhone 6 will see an increase in screen size it's not surprising that the internals of the device will need redesigning, but of course a word of caution is needed as these could be batteries for something completely different.
What does Apple need to provide this year for you to consider a new iPhone?
Source: MyDrivers via Phone Arena.