Runaway Monkey addictive free iPhone game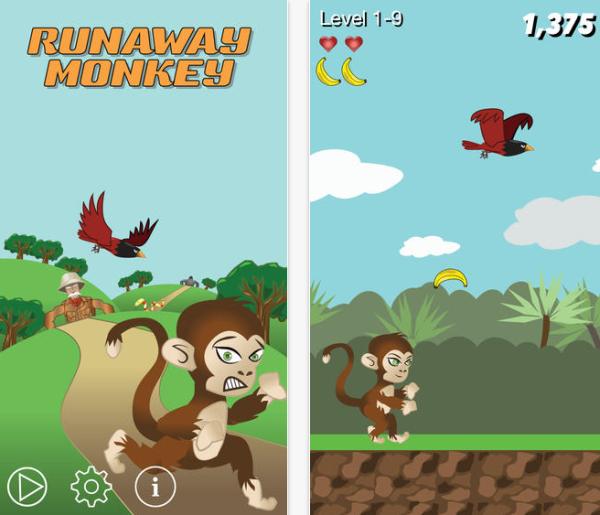 There are plenty of game apps available for mobile devices with many of them proving to be hugely popular, and the recently released free iPhone game called Runaway Monkey is extremely addictive.
Runaway Monkey has recently been released to the App Store for owners of iOS devices and is suitable for all ages to enjoy, and will remind you of those old original Nintendo games. You take control of a little monkey that has escaped from a hunter but you must tackle countless dangers and threats.
Perfect for the Easter weekend the game needs you to swipe up on the screen to jump over obstacles, or swipe down to crouch under. If a bird starts to attack you a quick tap will see your monkey throw a banana at it, and if you hit the bird you will get a bonus.
There are 99 levels in 11 different worlds with bonus rounds after each level with lots of various dangers and obstacles in your way. Runaway Monkey 1.0 is available on the App Store free for owners of the iPhone, iPad, and iPod Touch running iOS 7.0 or later.