HTC One M8 vs Oppo Find 7a is a close race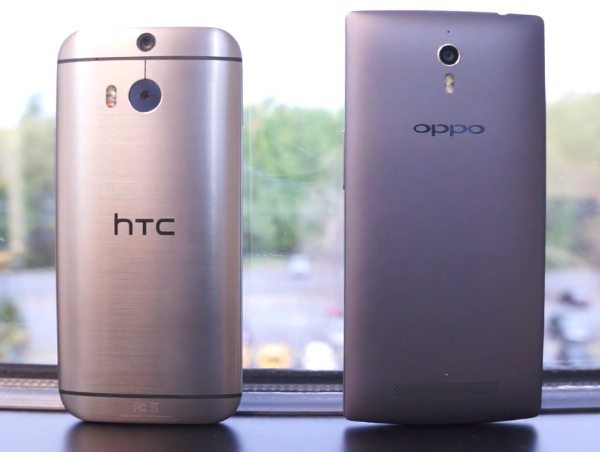 The HTC One M8 and Oppo Find 7a are two of the most recent smartphone releases and both are Android smartphones with plenty of top-end specs. These may be appearing on plenty of people's wish lists at the moment, so to help you make a decision between them we have an HTC One M8 vs. Oppo Find 7a comparison for you, although it's a close race.
Just to clarify, the Oppo Find 7a in this comparison is the version of the Find 7 that has a Full HD display resolution of 1920 x 1080 and a 2.3GHz quad-core processor. The Find 7 itself has a Quad HD resolution of 2560 x 1440 and 2.5GHz processor, and is expected to release next month.
The YouTube video beneath our article comes from Pocketnow and gives a good look at both handsets and details what they have to recommend them. From the beginning of the video it's easy to see that these are both stylish and impressive handsets when the designs and builds are discussed. Various aspects of the phones are detailed including processor specs, cameras, displays, software experiences and many others.
This comparison review will give you a nice idea of how these two phones stand up against each other, and ultimately both are excellent options. However the HTC One M8 is felt to offer the better experience overall, although they both receive high praise. When you've checked out the comparison below we'd be interested to hear which you would opt for. Will it be the HTC One M8 or the Oppo Find 7a?