Samsung Galaxy S5 features you may have missed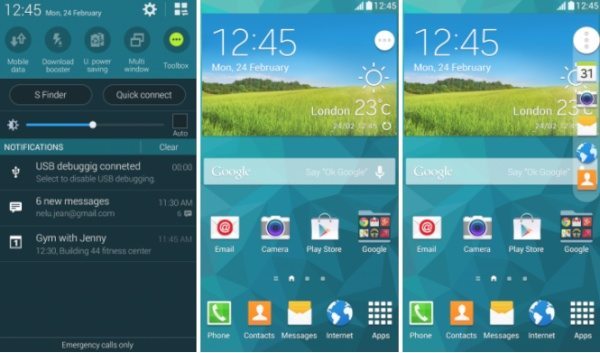 Although many people are now getting to grips with the new Samsung Galaxy S5 smartphone, there's a lot to get to know about a new device. Many people will have worked out the major functions and taken a look at the plentiful features of the phone, but may not yet have stumbled across some that are not so obvious. To help you out, Samsung has come up with a list of 10 things you may not yet know about the phone.
If you want to make the best out of your Galaxy S5 it's definitely worth taking a look through this list. Just one of the aspects it includes is increasing the touch sensitivity so that you can use the S5 with a pencil, fingernail or gloves on, with details of how to do this.
Other features that some will find useful are tilt for a customized playlist, maintaining privacy with the privacy mode, a kids mode, enabling direct camera access from the Lock Screen, new camera features and more. You can see the whole list with full details at the source link below this story. You may also be interested in our previous article about video and audio quality on the S5.
We're willing to bet that many people will find at least one or two functions that they didn't know about when they peruse the hidden feature list, so when you've taken a look we'd appreciate your comments. Did you discover some functions that you knew nothing about, or maybe you have pointers of other hidden features that you've found?
Source: Samsung
Via: SamMobile