Xplore XC6 tablets, expensive but ridiculously tough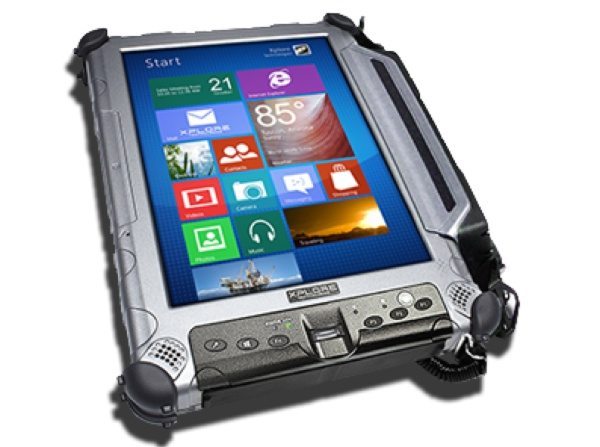 The average consumer looks for good value in a device, but if you're looking for an affordably priced tablet then you can forget the new Xplore XC6 tablet line. These are designed for heavy users who also need rugged protection for their device, to military standard in fact. While the Xplore XC6 range is expensive, they are also ridiculously tough.
The new tablets have been made official by Xplore Technologies and run either Windows 8.1 or Windows 7 Pro. The devices go beyond military standard certification of MIL-STD-810G testing requirements, for durability against various factors including drops of up to 7 feet. The devices can also withstand being submerged for up to 30 minutes in up to a meter of water.
The Xplore XC6 tablet displays can still be used when wet or when using gloves, offering ten-finger multi-touch performance. They boast 8.5 hours of battery life and 1300 NITs brightness reading. Rubber bumpers on the corners offer protection against drops and the body is made from magnesium alloy. They also pack an Intel Core i5-4300U processor and 128GB solid-state storage, upgradable to 256GB.
So what about the price tag? You might not be ready to add one of these to your wish list just yet as the Xplore XC6 tablets start from $5299, and no, that's not a typo. The various iX104 rugged models are the Xplore XC6 DMSR, the XC6 M2, and the XC6 DM/DML. You can see much more at the source below, but would you have any interest in owning one of these devices?
Source: Xplore Technologies
Via: Phone Arena