Tower Math app for iPhone makes learning fun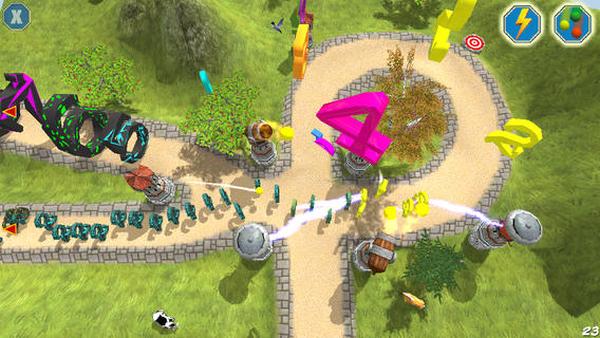 There are now lots more ways that mobile devices can be used to provide education, and the recently released Tower Math app for the iPhone makes learning fun.
Tower Math 1.0 was recently made available for owners of iOS devices on the App Store, and it brings the excitement of tower defence games to the arithmetic world. Numbers have been changed into monsters and a player's job is to try and save them.
To break the spell children will need to construct magic towers by solving math problems, and the game comes with twenty unique environments. Up to five player profiles can be created so a player's progress can be tracked as they learn.
There are three types of towers to choose from with each of them having its own abilities, and after correctly answering math problems special powers are provided. Tower Math 1.0 is available worldwide on the App Store priced at £0.69/$0.99 for owners of the iPhone, iPad, and iPod Touch running iOS 4.3 or later.