HTC One M8 in Red pictured for Verizon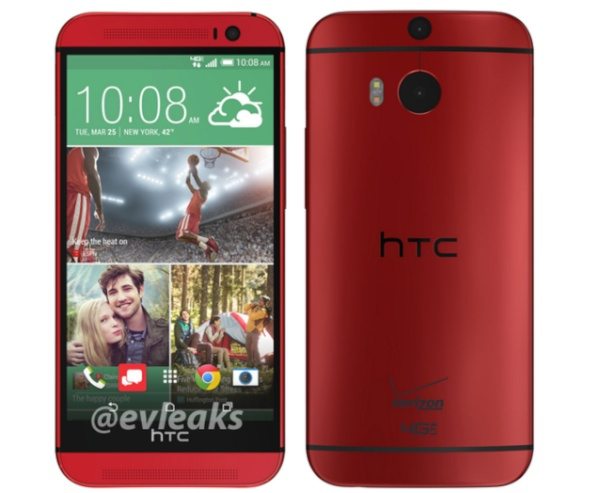 Regular readers of Phones Review may remember that earlier this month we reported on leaked information that a red HTC One M8 was heading to the US for Verizon. Now we have further news on this, as a leaked image has appeared that shows the HTC One M8 in Red with Verizon branding.
The original leak that this color variant of the phone was on the way came from a prolific and reliable source of such information, and the same @evleaks source has now provided the picture of the handset that you can see here. It's worth noting that HTC hasn't officially introduced the red variant yet, nevertheless these press images give us a nice clear look at the red handset.
Verizon customers may be happy to see this is on the way, but at this point it's not clear whether a red HTC One M8 will also become available on other US carriers, or whether it will be available for other regions. There's also no news yet on when this red version will release, although these press images suggest that it won't be too much longer.
Are you intent on buying the HTC One M8, and might you now wait for the red version on Verizon?
Source: @evleaks