Nokia Lumia 630 unboxing provides quick look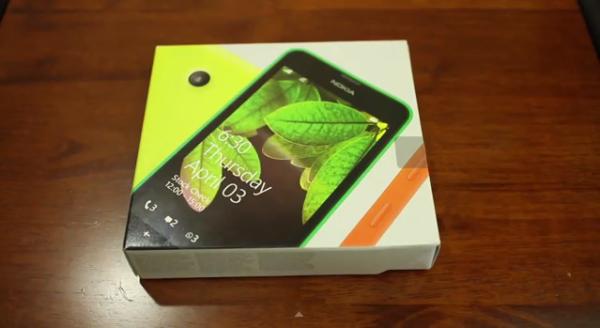 Fans of Nokia smartphones are about to get treated to a couple of new devices and we now have the Nokia Lumia 630 starring in an unboxing video that gives a quick look at the new smartphone.
Since it was first launched earlier this month we have been seeing more regions get pricing for the smartphone, and now below this page we have a YouTube video for you that features an unboxing of the Nokia Lumia 630.
The packaging is slimmer than previous offerings from the company and we get a look of the rear of the box, which shows us the device and some branding for the likes of Qualcomm as well as details about the colour options available.
At the top of the box is the handset itself, charger where the USB cable can't be detached to be used to connect the device to a PC, quick user guide, and the removable 1830 mAh battery. The rear cover is removed to fit the battery pack before the Nokia Lumia 630 is switched on.
We get a quick look at the operating system along with a rundown of the specifications that include the fact that the rear camera has no flash.
Are you going to get the Nokia Lumia 630?