OnePlus One vs Oppo Find 7a, initial look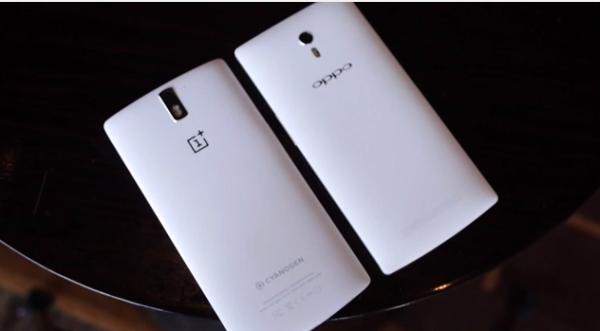 The ever increasing Android smartphone market has already seen some tasty looking handsets this year as manufacturers try various ways to tempt consumers to their product. Having plenty of choice is always a good thing but sometimes it can be difficult deciding which new smartphone to choose, but that is where comparisons come in handy as we have an OnePlus One vs. Oppo Find 7a video providing an initial look.
We have already seen the newly launched OnePlus One compared against a number of handsets which can all be seen here. Below this page we have a YouTube video taking a quick look at the two handsets and comparing the specs for the OnePlus One and Oppo 7.
We get to see that both handsets share a similar design aspect that provide a minimalistic look but with a premium feel, while the OnePlus One display is slightly raised and is surrounded by a chrome ring.
Both handsets have a 13MP rear camera accompanied by a dual LED flash while dimensions of the two devices are almost identical, although the OnePlus One is longer while being thinner and lighter to the Oppo Find 7.
In a lot of ways the handsets are extremely similar while the video continues running through the various specs of each device and also giving us a quick look at the handsets in action.
Do you like the look of these handsets?