HTC One M8 vs Gionee Elife E7 camera battle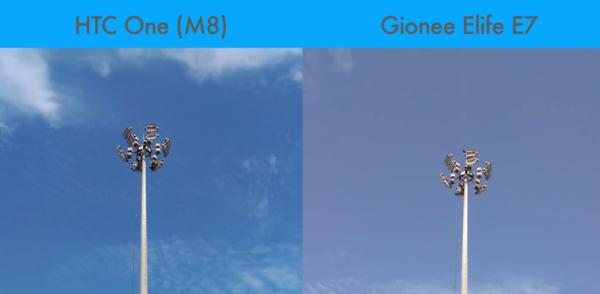 The quality of a new smartphones camera is becoming one of the top things that consumers now look for as many have now ditched the compact digital cameras in favour of a handset as it will always be with us and ready to capture those special moments. Today we have a video for you featuring a HTC One M8 vs. Gionee Elife E7 camera battle.
Both the HTC One M8 and Gionee Elife E7 have recently become available for purchase and below this page we have a YouTube video that is comparing the camera performance of the two smartphones.
The video begins by discussing the expectations of the newly released HTC One M8 before we see an image taken by a Canon EOS 5D Mark III DSLR, and then the same image is seen via the two handsets.
It continues with images taken in a variety of lighting conditions with the HTC One M8 and the Gionee Elife E7, that are compared to the DSLR but the video ends with a quick comparison of the handsets video capture capabilities.
Check out the video and tell us which camera you prefer.