LG G2 Mini review, pros and cons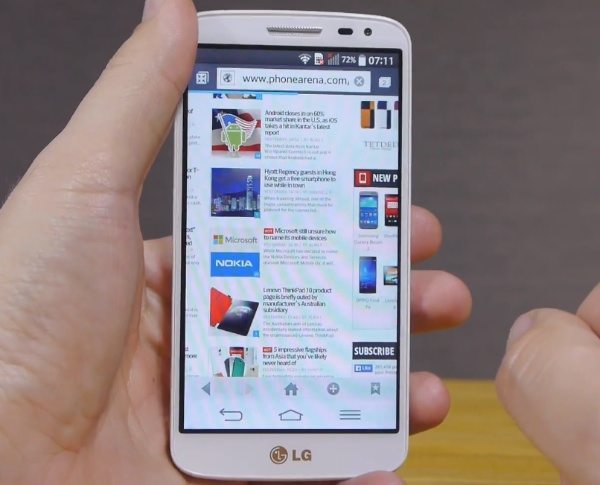 The LG G2 Mini smartphone was made official in February but is only just arriving for sale in various regions. If this phone is one you are considering purchasing you might be interested in finding out more and one of the first reviews is now in. Today we're sharing an LG G2 mini review on video that gives an idea of what it has to offer, although some might find the verdict disappointing.
The YouTube video that you can see under this story comes from Phone Arena and begins by noting that the LG G2 mini keeps the same general shape as the larger flagship. It shows the design of the phone alongside the larger LG G2, followed by a tour of the hardware. There's a look at the UI and features and details of the display, processor, camera (with sample images) and much more.
At the conclusion of the review a rating is given for the phone along with a list of pros and cons, and we think we're fair in saying that the reviewer is underwhelmed by the LG G2 mini. When you've checked out the video below for yourselves we'd like to know what you think about the G2 mini. Do you think you might purchase this phone?