HTC Desire 310 vs Desire 210, specs compared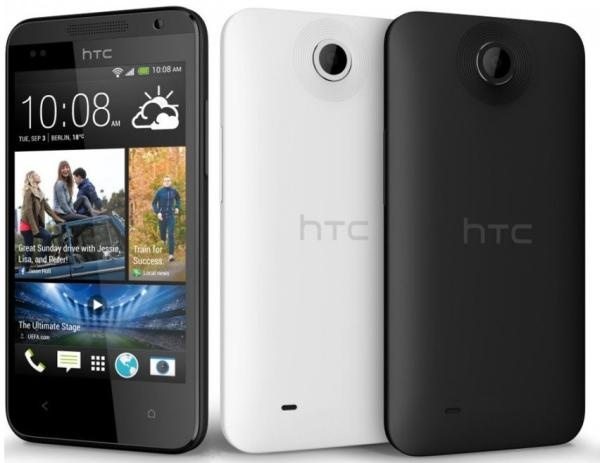 The HTC Desire 310 and HTC Desire 210 are both smartphones that have been recently introduced that are aimed at the more affordable end of the market. Both are dual SIM phones with the Desire 310 being the more expensive of the two. If you're wondering what the differences are, today we're looking at the HTC Desire 310 vs. Desire 210 with specs compared.
If you want to check out more on each phone then please head to the following links for our previous articles on the Desire 310 (pictured below) and the Desire 210 where you'll find info on prices, an unboxing, reviews and more. Now we'll compare the key details for each.
Processor
The Desire 310 is powered by a 1.3GHz MediaTek MT6582M quad-core processor with Mali-400 MP2 graphics. The Desire 210 has a 1GHz MediaTek MT6572M dual-core processor, but the GPU has not been specified.
Display
There's a 4.5-inch display with resolution of 854 x 480 and 218 ppi for the Desire 310 while the 210 has a 4-inch display with resolution of 800 x 480 and 233 ppi.
RAM and Storage
The Desire 310 has 512MB of RAM and 4GB of internal storage, expandable via microSD to 32GB. The Desire 210 has exactly the same.
Camera set-up
The Desire 310 and 210 both have a 5-megapixel rear camera and a VGA front-facing camera.
Battery
There's a 2000 mAh battery for the Desire 310 while the Desire 210 has a lesser capacity of 1300 mAh.
Connectivity
Both phones have 3G, Wi-Fi 802.11 b/g/n, Bluetooth, GPRS, EDGE, and microUSB 2.0.
Operating System
Both phones run Android 4.2.2 Jelly Bean.
Dimensions and Weight
The Desire 310 measures 132.4mm x 68mm x 11.3mm and weighs 140g. The Desire 210 measurements have not been specified yet.
As you can see, although there are some similarities in specs there are some differences too. The Desire 310 has a more powerful quad-core processor, larger display and higher battery capacity, but comes at a higher price. Only you can decide if the extra money is worth paying. If you're about to purchase one of these two new HTC smartphones will it be the Desire 310 or the Desire 210?