iOS 7.1.1 Touch ID speed on iPhone 5S vs iOS 7.0.4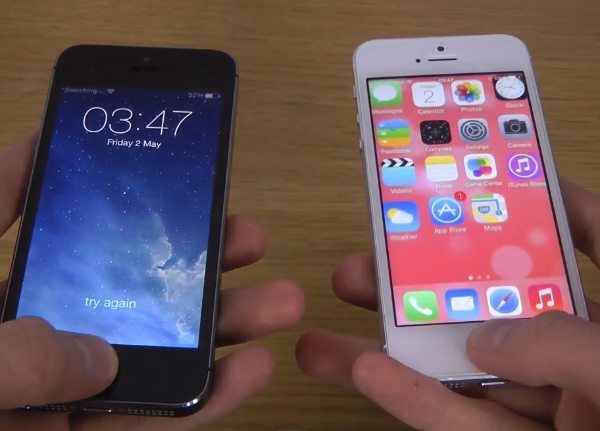 Apple recently released the iOS 7.1.1 update for mobile devices and one of the changes that it brought was improvement to the Touch ID fingerprint recognition system. We thought it would be interesting to see the difference and today we have a video that shows the speed of iOS 7.1.1 Touch ID on the iPhone 5S vs. iOS 7.0.4.
The update arrived just over a week ago and we've previously shown a video showing the speed of Touch ID on the iPhone 5S with iOS 7.1.1. This time around we see this compared alongside Touch ID on the earlier iOS 7.0.4, to give an idea of how big the improvement is or isn't.
The YouTube video embedded under this story shows the test for Touch ID being performed. The test is run several times for the sake of consistency, and although the difference isn't drastic, for the majority of the time the phone running iOS 7.1.1 is slightly quicker.
Interestingly the reviewer also tries the test using the sides of his thumbs on Touch ID and the handset running the latest update appears to cope with this better. You might also be interested in reviews of iOS 7.1.1 on the iPhone 5S and iPhone 5, as well as some issues that have been noted with the update.
When you've checked out the video below we'd like to know if you've noticed any difference with Touch ID performance with the iOS 7.1.1 update, so please do send us your comments.