Sony Xperia Z2 vs Samsung Galaxy Note 3 key differences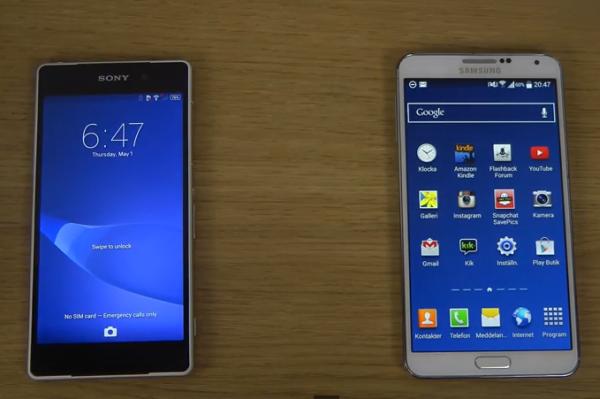 The smartphone world stands still for no one and while some of last year's flagship devices remain really tempting for a lot of users, we are already seeing new devices becoming available with new specs and features as we now look at the Sony Xperia Z2 vs. Samsung Galaxy Note 3 with the key differences looked at.
Back in March we brought you another video comparing the displays of these two devices, but today the YouTube video we have embedded below is having a look at the design of the two smartphones and various features they both have.
The reviewer likes the big display on the Galaxy Note 3 along with the Samsung TouchWiz UI, and despite the fact that the Sony Xperia Z2 has a smaller display its design is still on the large side. It does have the same size battery than the Note 3, but obviously the Note 3 has the great S Pen feature.
We get a look at the two handsets individual operating systems that are running alongside Android 4.4.2 KitKat, but check out the full video and tell us which handset you prefer.