Best iPad Air cases in folio style outlined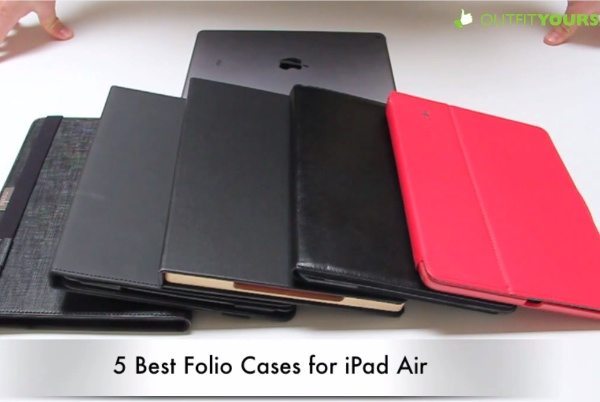 We always like to bring readers news on accessories for popular devices, and if you have the Apple iPad Air you might be thinking of purchasing a case for it. Today we have a video to share that shows some of the best iPad Air cases in folio style, outlining what they have to offer and how they look.
We've given readers news about iPad Air cases on many occasions now, but it's nice to see some shown on video to offer you a really good look at them before you decide to purchase. The YouTube video that you can see below this story comes from outfitYOURS and you can buy any of the cases depicted from their website at the link.
For those unsure of what a folio case is, basically it's a case that covers both the front and back of the device and opens up like a book. The video shows 5 different top cases from various makers, one each from Moshi, DODOcase, Incase, Speck and Sena. It runs through their features giving prices along the way and showing the iPad Air being placed in each.
This video is a nice summary of different folio cases for the iPad Air that narrows down the choice from the multitude of cases available. If you decide to purchase any of these cases we'd be interested to hear what you think about it so why not drop us a comment.