Motorola Moto X vs HTC One M8 camera results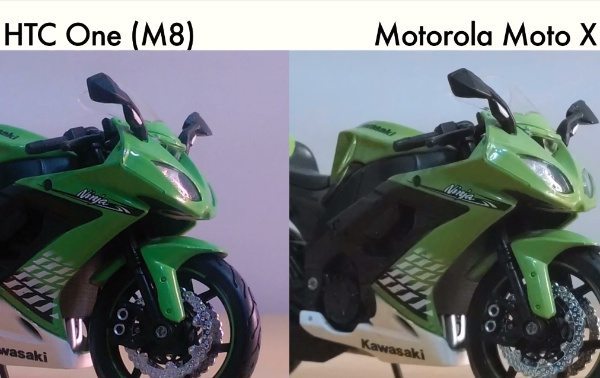 The HTC One M8 has hit the shelves in recent weeks and is the company's latest flagship device. The Motorola Moto X released last year and is aimed at offering decent specs with a more affordable price tag. If you've wondered about the camera capabilities of each you are likely to be be interested in this Motorola Moto X vs. HTC One M8 camera results comparison.
To give a basic idea of the camera arrangements of each, the Moto X has a 10-megapixel rear camera with autofocus, LED flash and 1080p video capture. It also has a 2-megapixel front-facer. The HTC One M8 on the other hand has a Dual 4-megapixel UltraPixel rear camera with autofocus, dual-LED flash, and video capture of 1080p@60fps or 720p@60fps with video stabilization. As well as this it has a 5-megapixel front-facing camera.
The YouTube video below our story today comes from Fone Arena and firstly shows a variety of sample images of the same scene alongside each other that have been taken with both handsets in different conditions. As you go through these you're likely to get a good sense of which phone's camera has taken the best shots.
Following this there's some video footage shown from both devices, both indoors and outdoors, and in this the color difference is quite apparent. We're not going to say which we preferred as we're really interested in finding out what readers think and don't want to influence any decisions. Do you favor the camera results of the Motorola Moto X or the HTC One M8?