Samsung Galaxy S6 design projects forward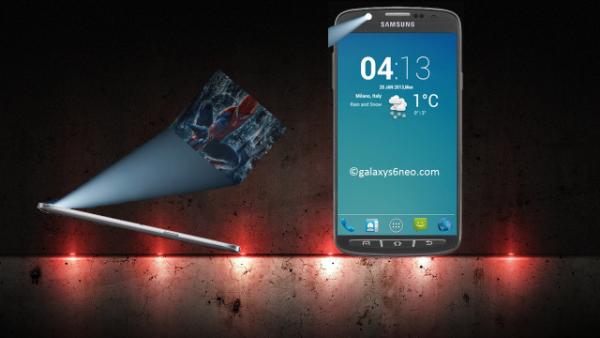 While this year's handset has only been available for a short time we are already seeing speculation and various ideas of what will be coming in 2015, and the Samsung Galaxy S6 design we have for you today projects forward.
We have been seeing a number of concept phone ideas of the Samsung Galaxy S6, and the design we have for you today courtesy of galaxys6neo.com has a front facing projector.
Strangely the handset is down to be powered by the Qualcomm Snapdragon 800 processor, but digging further this is a version of the chipset with 16 cores.
The display is down as a 5.2 UHD unit with 4GB of RAM, while on the back is a 20MP camera paired with a 5MP front facer. Internal storage comes in at 64GB with expansion possible via microSD card, and a battery around the 3,500 to 4,000 mAh mark is supplying the juice.
Do you like this design?
Source: Concept Phones.