Motorola Moto E vs Moto G quick spec comparison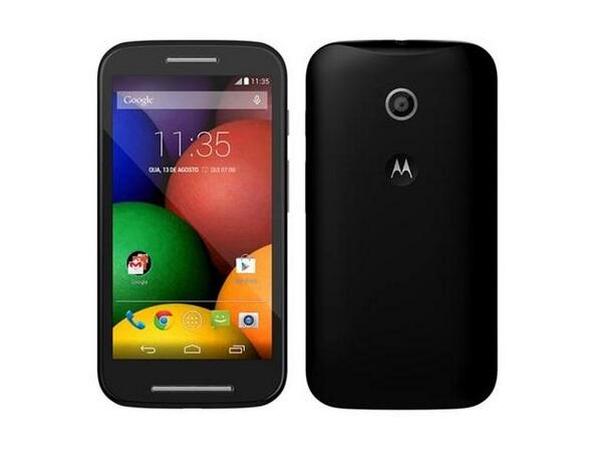 For those that want a cheaper smartphone have a great variety of devices to choose from, and there are a couple of handsets from Motorola that will gain a lot of interest. Today we have a Motorola Moto E vs. Moto G in a quick spec comparison.
The Motorola Moto E has just been announced at a press event in India but how does the device compare to last year's Moto G? The new Moto E has a 4.3-inch 720p touchscreen display which compares to the Moto G that has a 4.5-inch display at the same resolution.
Under the hood of the Moto G is a quad core 1.2GHz Snapdragon 400 processor while the Moto E has a 1.2GHz dual core Qualcomm Snapdragon 200 chip, while both handsets have 1GB of RAM. They are both running the Android 4.4 KitKat operating system as well although the Moto G shipped with 4.3 Jelly Bean but has since been updated.
Internal storage on the Moto G comes in either 8GB or 16GB which isn't expandable, but the Moto E only has 4GB of built in storage but can be expanded up to 32GB via microSD card, although as we heard this morning a new version of the Moto G is inbound that will have the same microSD card support.
The new Motorola Moto E only has a 5-megapixel rear camera with no flash, while the Moto G also has a 5-megapixel unit with a flash but this also has a 1.3-megapixel front facer.
Do you plan to get the Motorola Moto E?