Samsung Galaxy S3 vs Galaxy Grand 2 speed test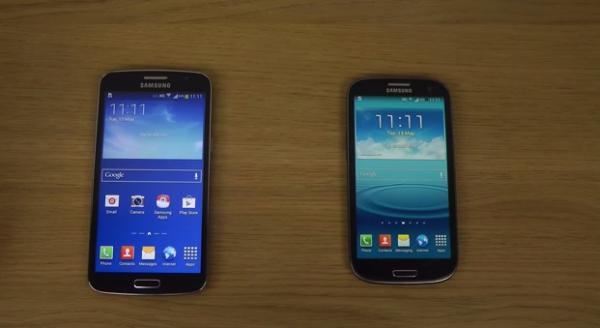 While the sales of the latest flagship Galaxy smartphone have broke records for Samsung the company has a number of lower priced handsets available, and today we have a Samsung Galaxy S3 vs. Samsung Galaxy Grand 2 in a speed test video.
While the Samsung Galaxy S3 starts to turn two years old, at least since it was first introduced, the Galaxy Grand 2 was first introduced towards the end of last year. Both handsets are currently running the Android 4.3 Jelly Bean operating system, but the Grand 2 will be updated to KitKat eventually while the majority of Galaxy S3 owners look set to miss out.
The YouTube video below this article is having a quick look at the comparable shut down and boot up speeds of the two smartphones, and they are also restarted. You may want to look at an earlier article that was looking at the Samsung Galaxy Grand 2 against the Galaxy S4.