Sony Xperia E1 vs Samsung Galaxy Core Plus quick comparison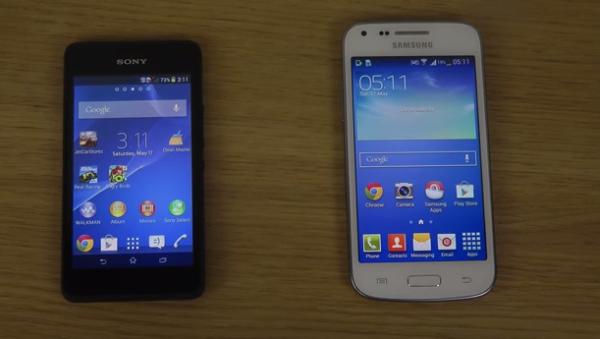 The more affordable end of the smartphone market is getting increasingly crowded as manufacturers constantly bring out new devices, and today we have the Sony Xperia E1 vs. Samsung Galaxy Core Plus in a quick video comparison.
Today we have a new YouTube video that is giving a quick look at the two handsets side by side and begins by telling us that they both have a lot of similarities. The Samsung has a bigger display which is 4.3-inches compared to the 4-inch Sony.
Despite the larger display the Samsung feels nice in the hand while the Sony Xperia E1 doesn't feel quite as nice due to its less rounded edges and the position of the power button and volume rocker are questioned on the Sony.
Even though the Sony has a higher pixel density the reviewer prefers the look of the display on the Samsung, but the Xperia E1 is running a newer version of the Android OS in the form of 4.3 Jelly Bean while the Samsung is on 4.2.2.
Check out the full video and tell us which handset you prefer.