Nokia Lumia 530 in possible benchmark spot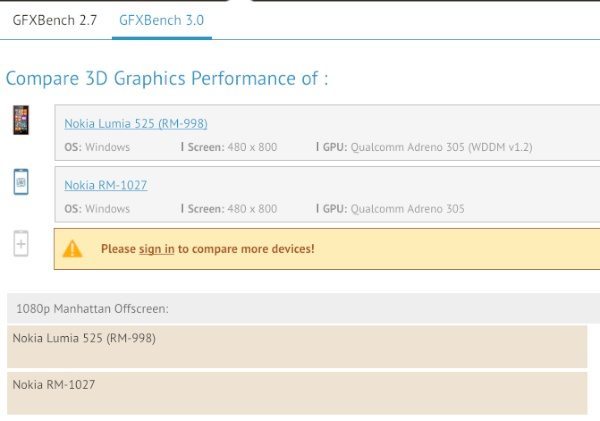 There's a huge market for budget smartphones out there and the Nokia Lumia 525 and 520 are two of the most popular Windows Phones devices so far. A successor in the form of the Lumia 530 has been rumored, and now the Nokia Lumia 530 is the subject of a possible benchmark spot.
An unidentified Nokia phone running the latest Windows Phone 8.1 OS has made an appearance on GFX Benchmark as model number RM-1027. It has some pretty low-end specs such as display resolution of 800 x 480 and Adreno 305 graphics (the same as for the Lumia 525), so putting two and two together it's plausible that this could be the much-anticipated Lumia 530.
There's no news yet on when the rumored Lumia 530 will release, but, the phone is said to be codenamed the Nokia Rock. We'll be following developments on this unannounced Nokia phone and will keep you informed.
Source: GFXBench
Via: WMPowerUser