Samsung Galaxy Tab 4 8.0 review suggests Nexus 7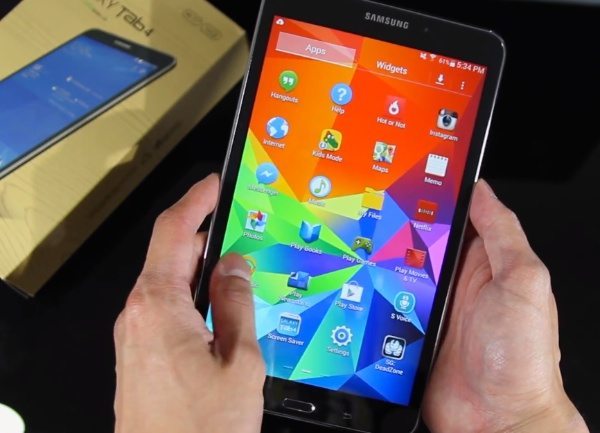 The new Samsung Galaxy Tab 4 line-up was recently announced and one of these is the Galaxy Tab 4 8.0. The tablet is likely to be extremely popular given the success of the Samsung Galaxy Tab 3 range. Today we have a Samsung Galaxy Tab 4 8.0 review video to share, which offers some useful insight.
We've already shown readers a review of the 7-inch version of this device and the YouTube video that you can take a look at below this article also comes from Android Authority. It begins by pointing out that many of the things mentioned in the 7.0 review are reflected in the review for the 8.0, as you might expect. However, there are some minor differences that are covered in the review.
The review begins by showing a speeded-up unboxing and revealing the contents of the box, before moving on to the design of the Galaxy Tab 4 8.0. There's a hardware tour, which offers some good close-up looks of the device, before the review progresses with detail on many of the key factors. These include the display, other specs, camera, battery life (a highlight), software experience, price and so on.
We won't spoil the full verdict of the reviewer although we will say that an alternative tablet is suggested as better value for money, specifically the Nexus 7. When you've checked out the video below we'd like to know what you think. Will you be purchasing the Samsung Galaxy Tab 4 8.0, or maybe you now have your mind on a different tablet?