Sony Xperia Z2 vs Nokia Lumia Icon, hard to choose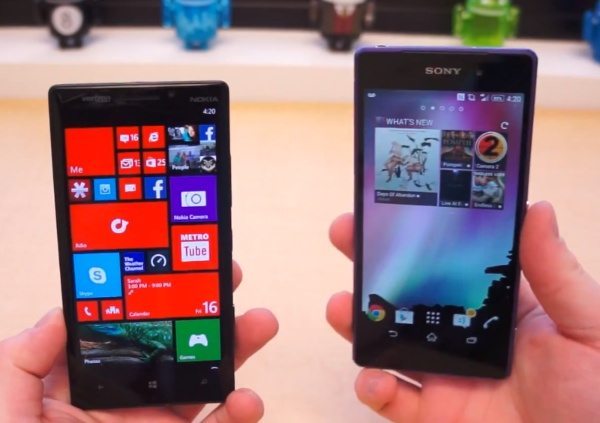 The Nokia Lumia Icon smartphone released in February this year while the release of the Sony Xperia Z2 is still rolling out to various regions worldwide. Both are high-end devices and if you have them on your shortlist for a new smartphone purchase, you might want to check out this Sony Xperia Z2 vs. Nokia Lumia Icon comparison.
We've written many articles now on the Xperia Z2 and also the Lumia Icon that you can check out at the links, so today we're sharing a video comparison of the two handsets. We've embedded a YouTube video beneath this post that comes from Pocketnow, and it gives some excellent insight into what these phones have to offer and how they stack up against each other.
One of the major differences between these two handsets is that the Xperia Z2 is an Android device while the Lumia Icon runs Windows Phone, but these are both impressive phones with great camera offerings. The video begins by looking at the designs of the phone and then moves on to many of the important aspects such as specs, software experience, camera capabilities and so on.
Ultimately these two phones have plenty to recommend them and there are very few drawbacks to either, making it hard to choose which is best. However, the reviewer eventually rates one of them very slightly higher than the other, although we won't spoil the outcome here. When you've taken a look at the video below we'd like to know which you would buy, the Sony Xperia Z2 or the Nokia Lumia Icon?