Nokia Lumia 520 Cortana vs iPhone 5S Siri comparison review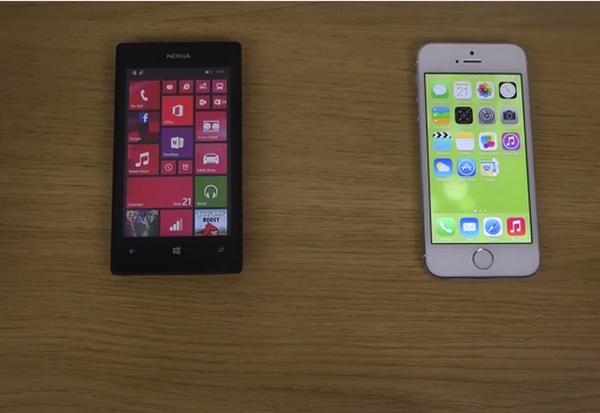 It is not unusual for smartphone manufacturers to provide their products with a feature that is similar to what is found on rival handset, and today we have a Nokia Lumia 520 Cortana vs. iPhone 5S Siri comparison.
Apple has had Siri for a long while now but this year Microsoft introduced the Cortana voice assistant with Windows Phone 8.1. We have already seen Microsoft's offering compared to Google Now and also have a public slanging match with Siri, but today we have a new YouTube video comparing the voice assistants.
The review comparison begins by opening up Cortana and Siri and we get to see that the Microsoft offering is different as it offers headlines and can be customized in various ways. They are both asked the same question with Cortana and Siri returning the answer around the same time, although Cortana beats Siri slightly.
With the next question the results are the other way around but again it is only a split second, and the video continues with more questions but we won't spoil the results for you.
Which voice assistant do you think is best?