HTC Desire 816 vs HTC One M8, verdict may surprise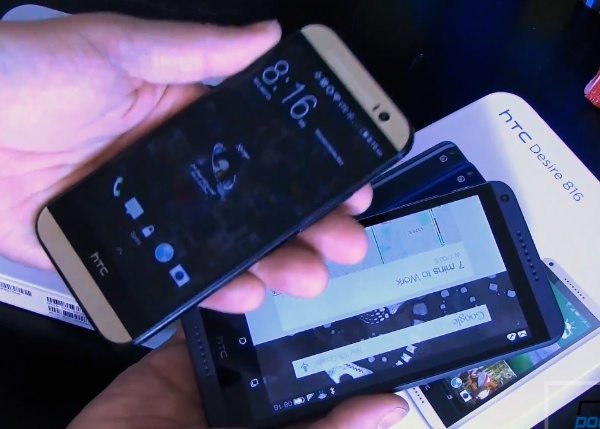 The HTC One M8 is the latest flagship smartphone from the company while the Desire 816 is a mid-range handset that is also attracting plenty of interest. Both are recent arrivals to the market and today we have an HTC Desire 816 vs. HTC One M8 video comparison for your perusal, where the verdict may surprise you.
We've already compared both of these handsets with many other phones available and you can see all of our HTC Desire 816 or HTC One M8 articles at the links. This is the first time we've thought about comparing the mid-range device with the high-end flagship, and the interesting YouTube video under this post comes from the team at Pocketnow.
The video begins with a pointer that it may seem unfair to compare these two given their difference price brackets, and then goes on to mention some of the features missing from the Desire 816 that are available for the One M8. It goes on to look at the cameras, builds, batteries, displays, processors, battery life and much more.
We don't want to give away all of the final summary but it's fair to say that the HTC Desire 816 mid-ranger stands up extremely well against its flagship rival. When you've checked out the comparison below we'd be really interested to hear your thoughts. Are you considering purchasing the HTC One M8 or HTC Desire 816?