iPhone 6 4.7 vs iPhone 5S iOS 7 in concept demo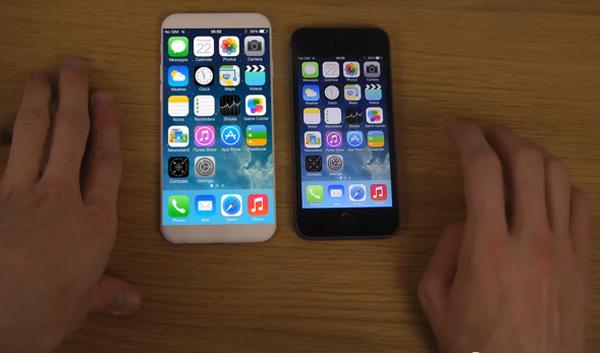 There is a lot of expectation that later this year the smartphone world will finally see at least one larger iPhone model released to consumers, and today we have a clever iPhone 6 4.7 vs. iPhone 5S iOS 7 concept demo.
It has been rumoured that the iPhone 6 will eventually be made available in two screen sizes with 4.7-inch being the smaller of the two. Below this article we have a YouTube video that is demonstrating what it would look like with a larger screen real estate in use.
The video basically sees the user scrolling through the iOS software on the iPhone 5S, and it gives us a look at the same screen image on the larger 4.7-inch iPhone 6 dummy model.
Do you like the idea of a 4.7-inch iPhone 6?